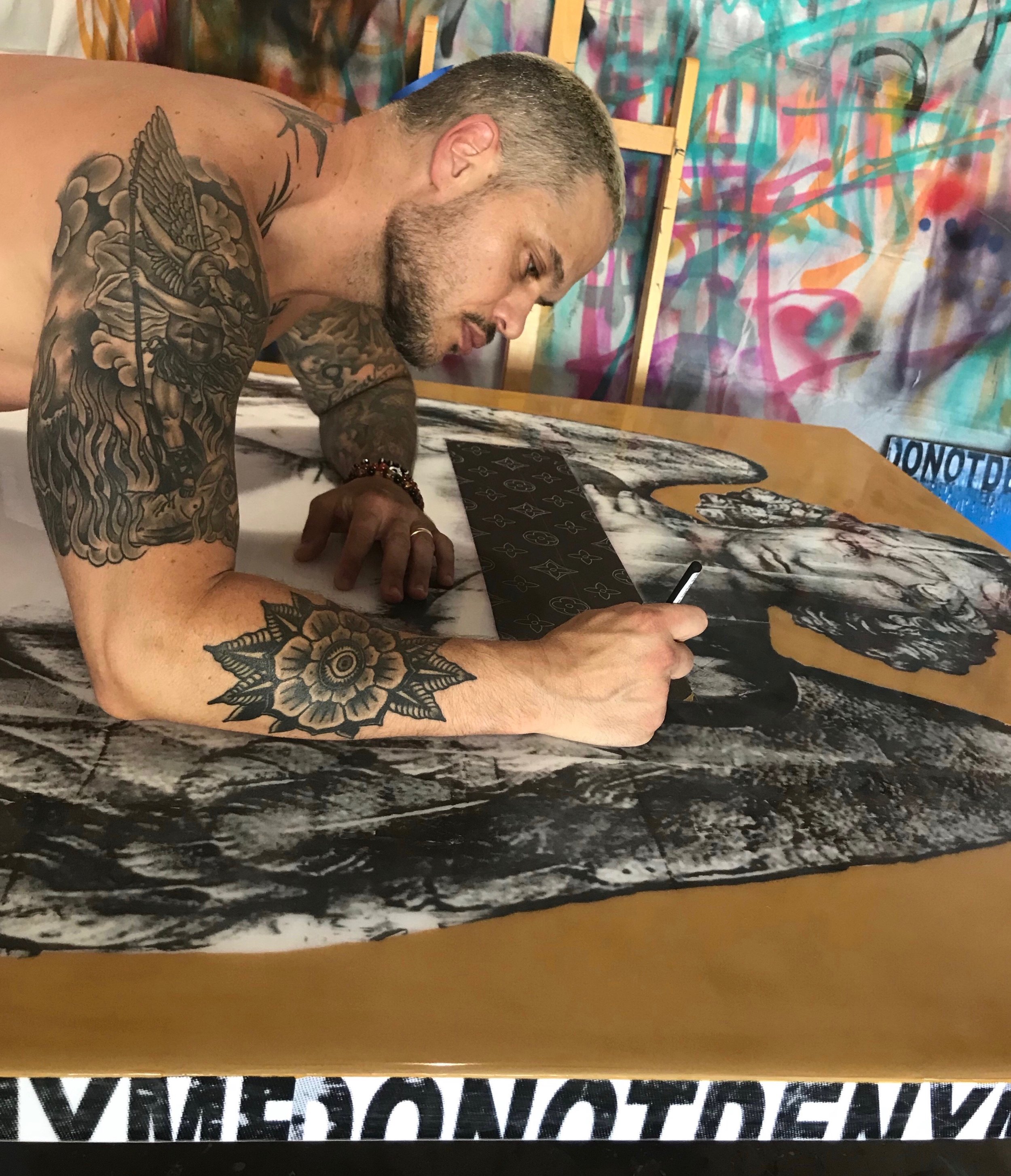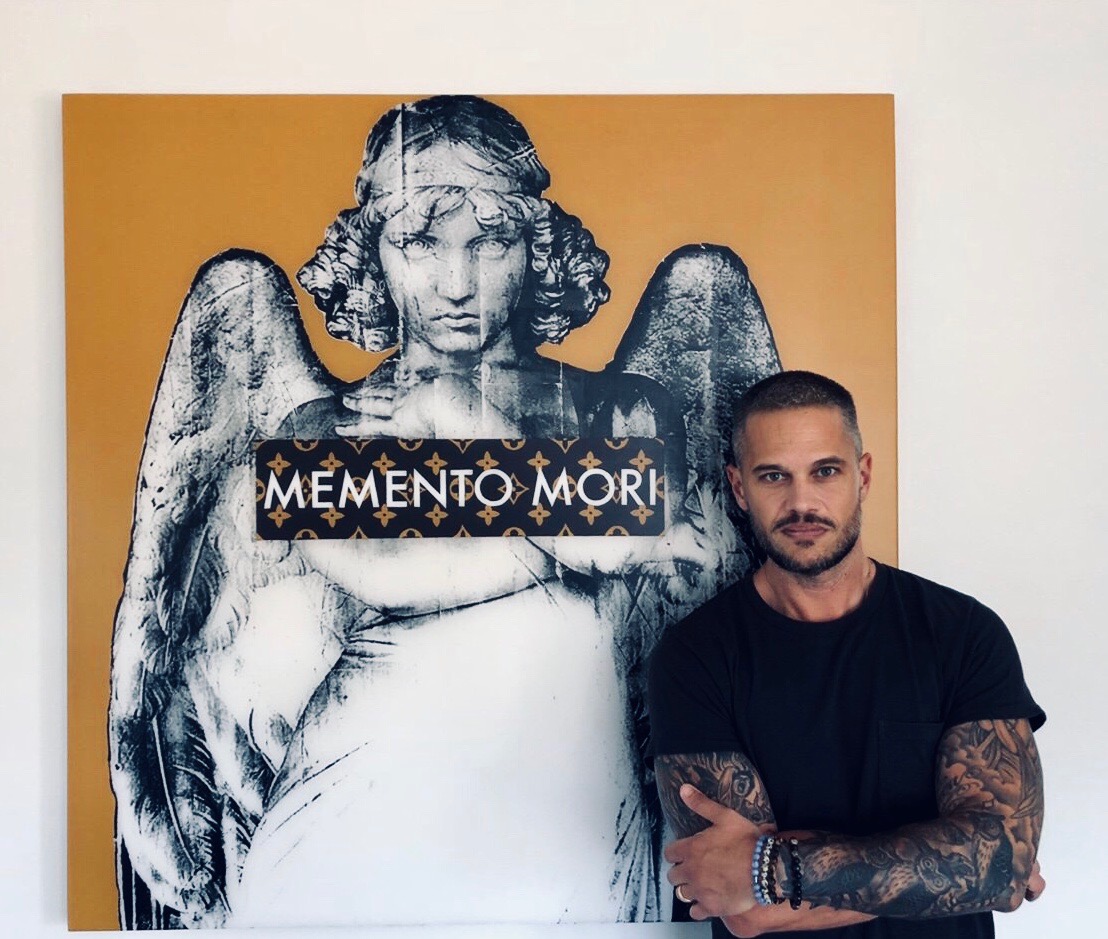 Monti
Born and raised in Berkeley, California, Monti has worked in Marin, lived in San Francisco, and now resides in San Carlos, CA. Having an artist mother and a machinist father, he was exposed to painting and building practical machinery. His hobby has now become his career, and Monti is focusing his full attention to visual arts after retiring from a career as a Paramedic Firefighter in Mill Valley, CA.
Five years in the making, using his process of layering self-made typography, textures, acrylic/spray painting, ink, diamond dust, hand-pulled silk screens and resin, Monti released his Memento Mori series to the public for the first time in August of 2018.
Thai Mainhard
I capture moments. The feelings and emotion of them to be specific. A painting is never planned but rather an automatic response to an experience happening at the moment or made in memory of. It's like sketching life, photographing feelings — a visual journal right in front of people's eyes, because I believe they need to be shared. These pieces are an expression of my life but it might as well be of yours too. I don't make these paintings for myself. I believe they are my ministry to the world and what I paint out of my own experience can be exactly what you need to see. I hope you can find yourself in them the same way that I do.
Rocha Craft
Woodwork studio based in Alameda. Using recycled materials and reclaimed wood to create wall hangings.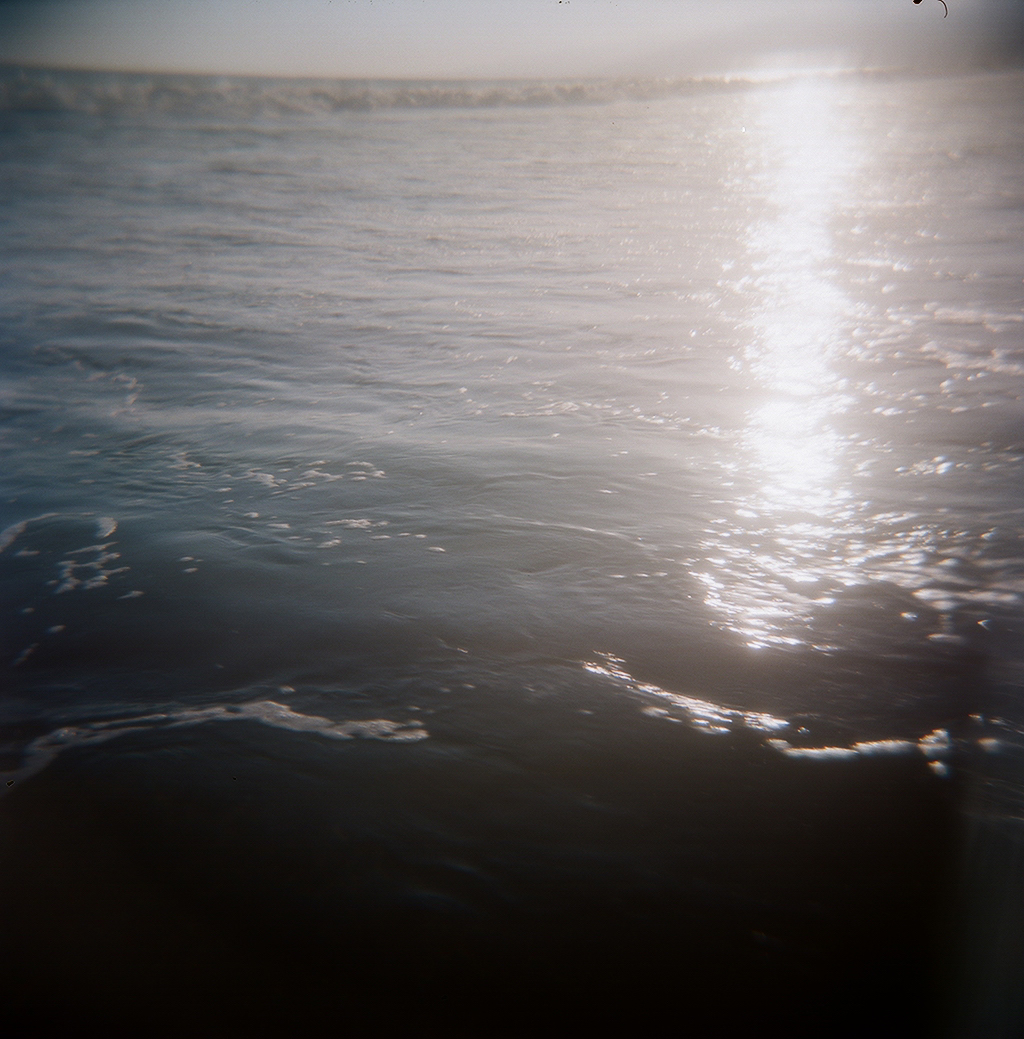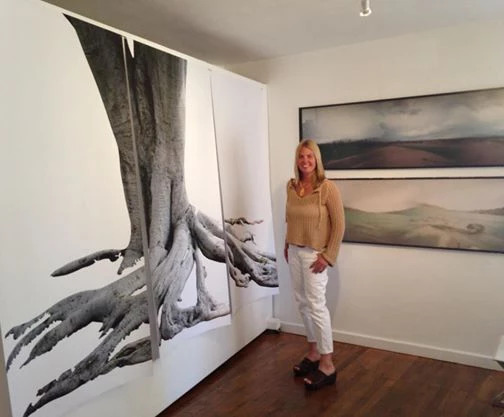 Bobbi Bennett
Bobbi Bennett, a CA based photographer, , is known for creating environments either in the studio or on location. Using live models, painted backgrounds, twigs, mud and various lighting techniques, she illustrates a thematic image. Her themes range from Native Americans, Angels, Superheroes, Goddess Icons and Abstract landscape.
The surfboard art is her newest work. While curating the Gallery Montecito, she needed to come up with a playful concept for a hotel install and decided to put her art on surfboards. Being an avid surfer in Southern CA, she decided to use Santa Barbara local surfboard company, Chanel Islands.
She applied " Sexy Palm" photograph on a vintage Channel Island surfboard, using a technique she developed with resin on her other work. The photograph is vacuum mounted, then coated with resin, and torched to give a glass-like appearance. After creating the first surfboard, she put it in the gallery and sold it to a major art collector.
Bennett decided to make more "Art boards" with a variety of themes. The boards have become so popular; she started a company called " Stoked" and will have her new line completed by the end of the year. Celebrities, such as Bruce Johnson from the Beach Boys have commissioned her to do her unique style of Art Boards.
Bennett's imagery is widely collected internationally and has won multiple awards. Her work is in the permanent collection at the Santa Barbara Museum of Art, Beverly West Residencies Beverly Hills CA, and the Four Seasons in Maui, HI.
Bennett was one of the winners of the prestigious International " Exposure " Award. Her photograph " Fallen Angels" was part of the winner's collection at the Louvre, Paris.
Ardith Plimack
Ardith's brushes are saturated in oil, tempera, acrylic, Indian ink, found objects, and sometimes the dust on the studio or forest floor. She has welded, produced ceramic dinnerware, created mosaic furniture and pots, sculpted with wood, wire, and beads, designed interiors, been a life-coach, style and art coach, and has a few other certifications related to human expression. She is mostly self-taught, and has taken art classes and workshops from Oakland to Florence, always returning to The Bay Area, and her one true love: painting. She says her "ribbons" of brushstroke, pen nib, and line flow from her own colorful expressive ribbon of DNA"
When painting, Ardith strives to feel the flow of This Moment, like a surfer catching a wave, and whether it amounts to a long or short span in the studio, the experience of aliveness feels truer than almost anything she knows. In #soulstraction, The Now, Past and Since, all get folded into multiple dimensions, textures and colors. Ardith has always been called an abstract thinker, and #soulstraction has developed not just into a practice, but her lifestyle, thankfully providing her with consistent logical magic most days. Ardith lives for what she calls "tapping in" while painting, for then she is connected to spirit itself—well beyond her own head-of-a-pin existence, seemingly traveling along meteors.
Like the artist herself, #soulstraction is aptly named.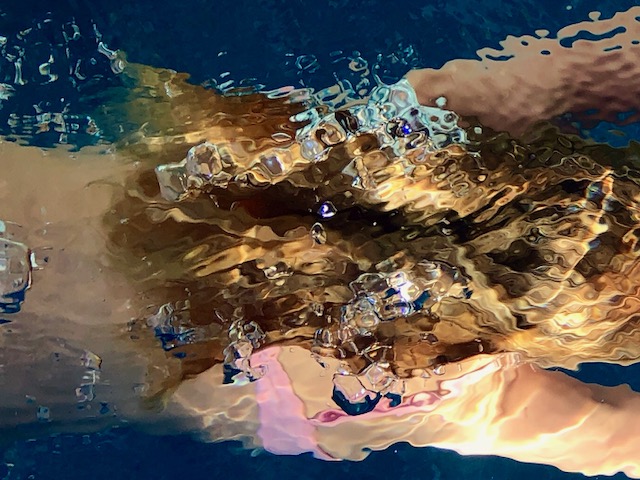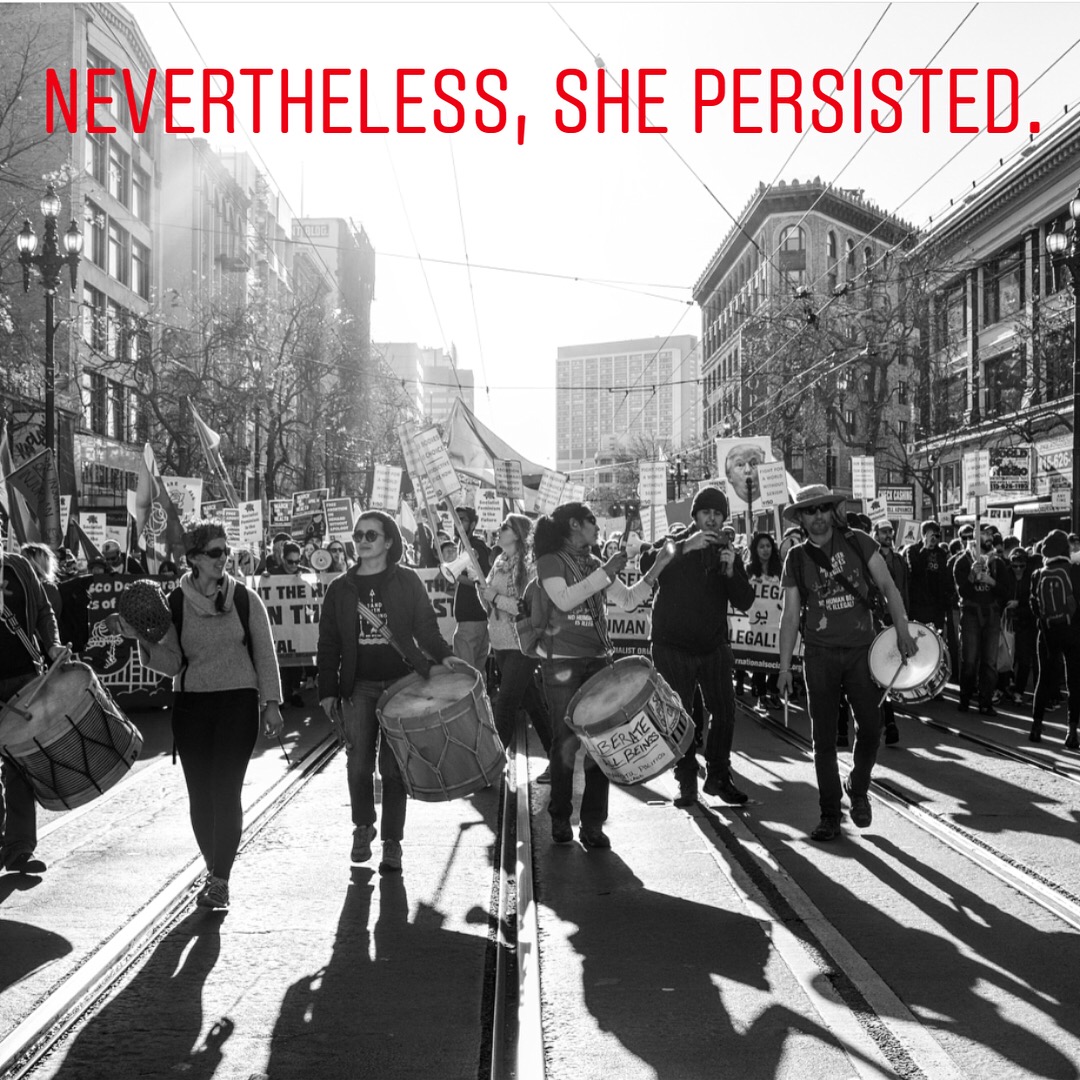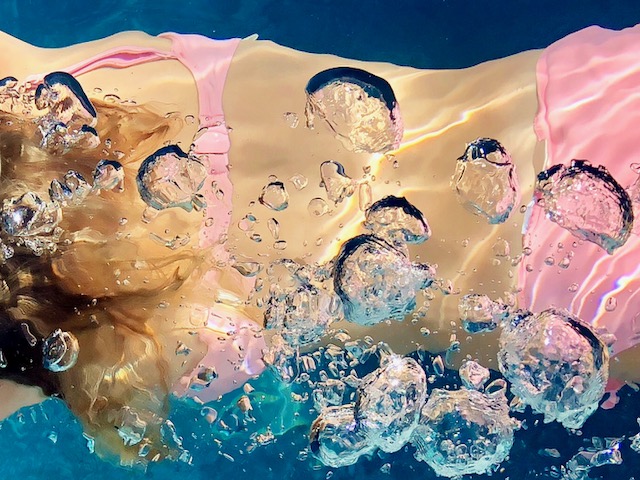 Michele Bell
A San Francisco based photographer, Michele Bell landed in the Bay Area in 2002 with the notion she'd stay only two years and return back to her home state of Texas. She didn't know, as often happens with San Francisco transplants, she'd stay and put her roots down in the golden state soil. Since then she has married and had three children she is proud to call native Californians.
It was in San Francisco where she took her camera to task and began snapping photos of things both mundane and extraordinary. When she carried her camera to the San Juan mountains for a family ski vacation, she captured and shared some images that had friends asking to purchase. After enough inquiries, she had a show at the exquisite store, FOUND by Maja on Sacrament Street, where she launched her official career as a photographer.
Michele focuses much of her work on landscapes from her travels. Her home away from home, the picturesque Tetons in Jackson, Wyoming, provide her various opportunities of summer mountains and equine love while family trips to Sayulita, Mexico allow her to dive deep into her own family's history and culture of papeles picados and hardworking fishermen. She also concentrates much of her attention in her own backyard - the Presidio of San Francisco. A small hike on one of the park's various trails can lead to a large scale 40" x 40" acrylic art piece that hangs in a decadent Pacific Heights home. It can also translate to a small 4"x 4" acrylic block of "Women's March" image suited perfectly for a social justice warrior's desk. She never knows when her eye might catch a moment worth sharing with the others and for that reason, she is always armed with a lens and hopefully witty words to accompany it.